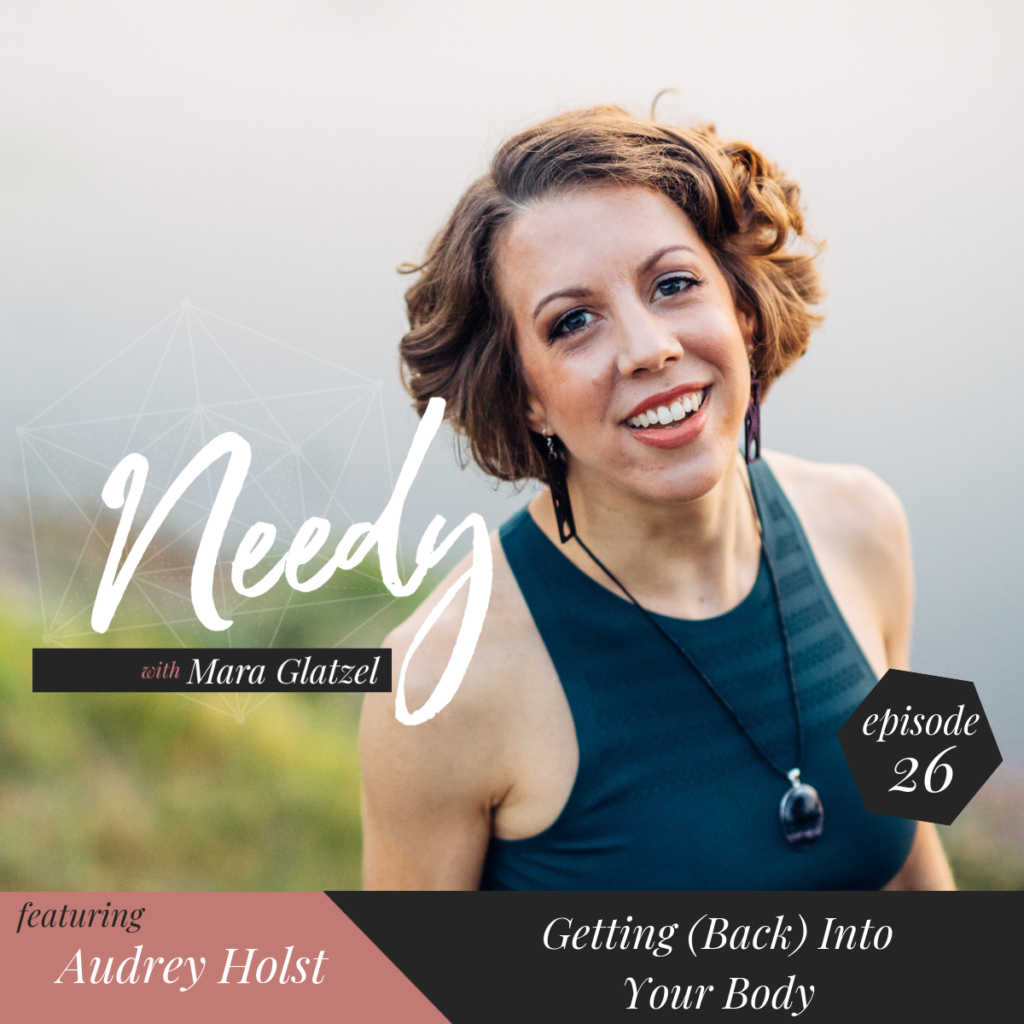 Today's episode features Audrey Holst. Audrey helps people stress less and enjoy life more by giving them the tools to get their bodies and minds working together. Combining over a decade of experience teaching yoga and mindfulness with extensive training and work as a Certified Professional Coach, she uses her distinctive blend of down-to-earth pragmatism and deep empathy to teach people how to tap into their natural resilience and agility so they can handle whatever comes their way. During our conversation Audrey described practical tools for getting (back) into your body to help you care for yourself with greater nuance and accuracy. In her straightforward style, she shared anecdotes from her personal journey from feeling burned out to grounded in her body. Prepare to walk away from this episode breathing more deeply, feeling rejuvenated, and armed with great strategies for caring for yourself right now.
Tune in to hear us explore…
Getting into your body to know what you feel and need
Noticing your inner work without judgment
How to get started (even when you don't feel ready)
Becoming a connoisseur of yourself
Hang with Audrey…
Love Needy? Pretty please subscribe on Apple Podcasts or Spotify and leave a rating & review. 
Really love Needy? Join the Needy Podcast Inner Circle! Special treats, discounts, quarterly Q&As and more for a one-time or monthly donation of any amount. Exclusively for folks who love the Needy podcast. THANK YOU.