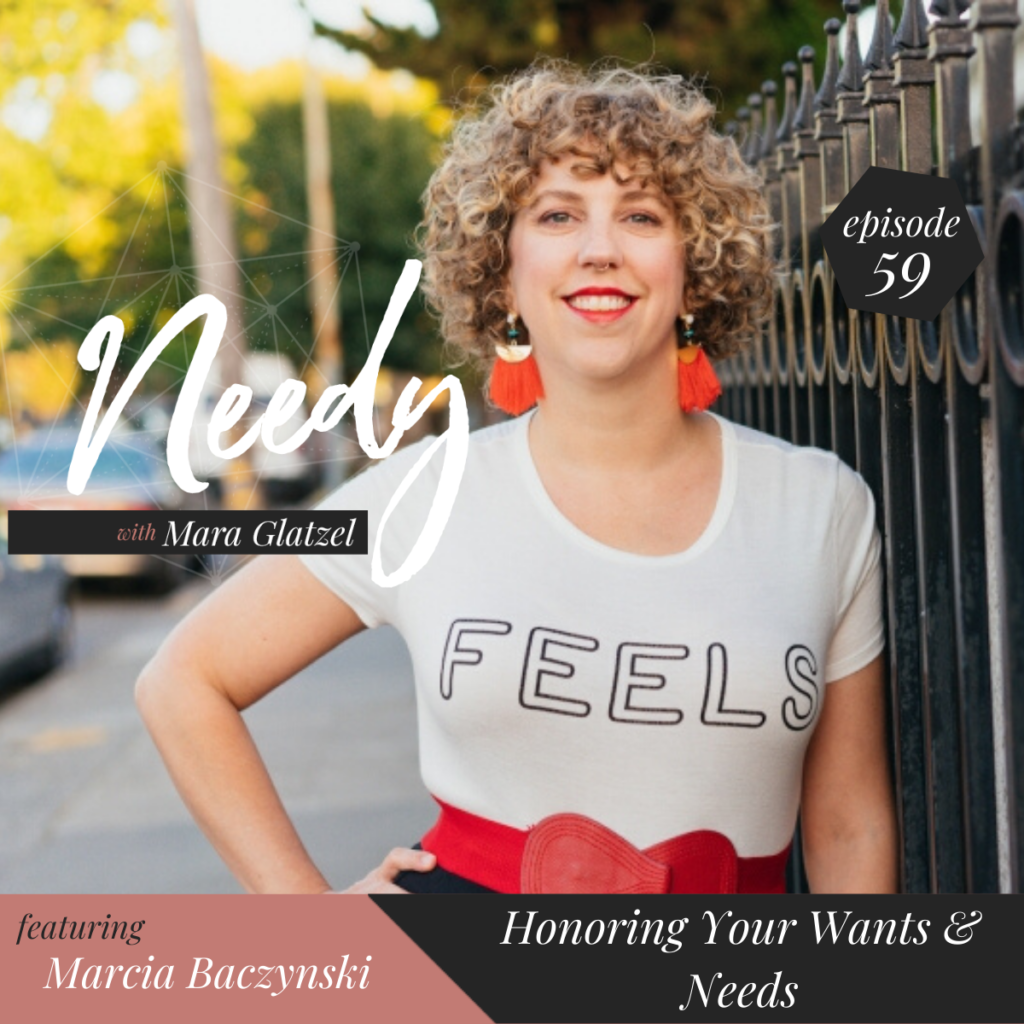 Getting our needs of touch met during social distancing can be challenging. On the other end of the spectrum, getting your alone time may also be a battle you've had to face as of recent. Whether you are dealing with one (or both) of those needs getting unmet, this is an episode you'll want to hear.
In this episode, I had the opportunity to chat with Marcia Baczynski.
Marcia is a renowned speaker, writer and coach on sexual communication, relationships and women's empowerment. Her primary mission is to help women and the people who love them to overcome shame and get in touch with what they truly want – romantically, sexually and relationally – even if it's off the beaten path.
Marcia is the co-creator of Cuddle Party and founder of the Good Girl Recovery Program. Since 2003, she has worked with tens of thousands of people through her private coaching, workshops and group programs and made appearances in hundreds of magazines, news stories, radio interviews and podcasts. Marcia lives in the Bay Area, CA where she spends a lot of time with her delightfully weird friends, being an auntie, hiking and sailing.
During this episode, Marcia shares how to get your touch needs met during social distancing. She talks about why it's critical to extend grace to yourself and those around you, especially now. 
We also touch on why you shouldn't diminish your own experience, even if you think other people might have it worse. Marcia gives her advice on befriending yourself (and understanding how you experience things in your own unique ways).
Tune in to hear us explore…
How to get your needs met when you're unable to meet them in a traditional sense

Ways you can self soothe to meet your own needs

A toleration exercise you can implement into your life
Resources if you are struggling with feeling safe at home or in your relationships…
National Domestic Violence Hotline – (800) 799-7233
Rape, Sexual Assault, Abuse, and Incest National Network (RAINN) – (800) 656-HOPE
The Childhelp National Child Abuse Hotline – (800) 422-4453
For additional resources google "domestic violence hotline + the state you live in" or "domestic violence hotline + country your live in"
Hang with Marcia…
Love Needy? Pretty please subscribe on Apple Podcasts or Spotify and leave a rating & review. 
Really love Needy? Join the Needy Podcast Inner Circle! Special treats, discounts, quarterly Q&As and more for a one-time or monthly donation of any amount. Exclusively for folks who love the Needy podcast. THANK YOU.