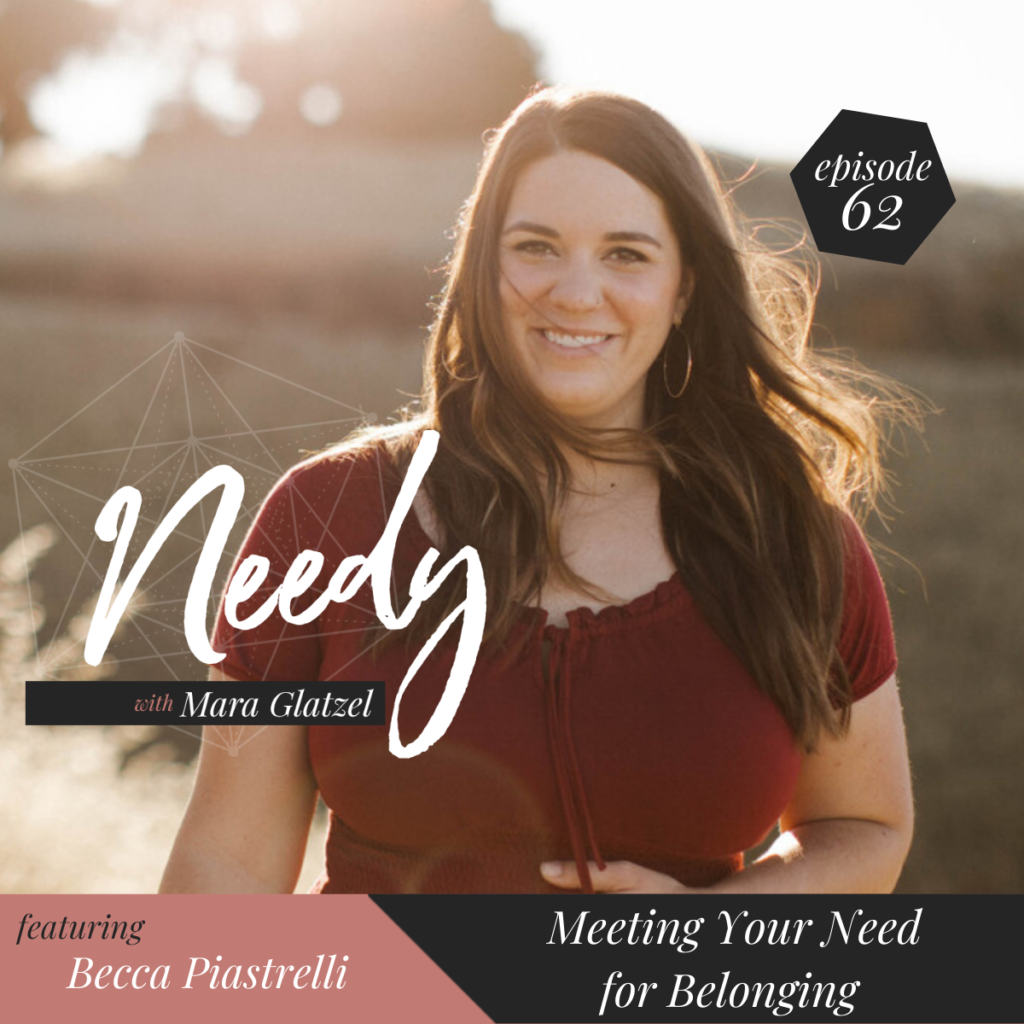 How do you tend to your need for belonging? In today's age we are all so connected, but there are still so many of us who feel a sense of loneliness and disconnection.
In today's episode, I had the pleasure of discussing belonging with Becca Piastrelli. Becca is a writer, womxn's coach, and host of the Belonging podcast. She holds space for womxn to explore ancestral wisdom, connect with the earth, and find meaningful and inclusive sisterhood. In this informative and resonant conversation, Becca shares the four areas of belonging and how we often alter ourselves to belong. 
If you struggle with feeling as though you belong — tune in for Becca's beautiful permission and advice around how to explore meeting this need. 
Tune in to hear us explore…
How we alter ourselves in order to feel belonging 

Suffering from being a time bender 

Why Becca ended up cutting her to-do lists in half 

How you can begin to explore things you're curious about
Hang with Becca…
Love Needy? Pretty please subscribe on Apple Podcasts or Spotify and leave a rating & review. 
Really love Needy? Join the Needy Podcast Inner Circle! Special treats, discounts, quarterly Q&As and more for a one-time or monthly donation of any amount. Exclusively for folks who love the Needy podcast. THANK YOU.