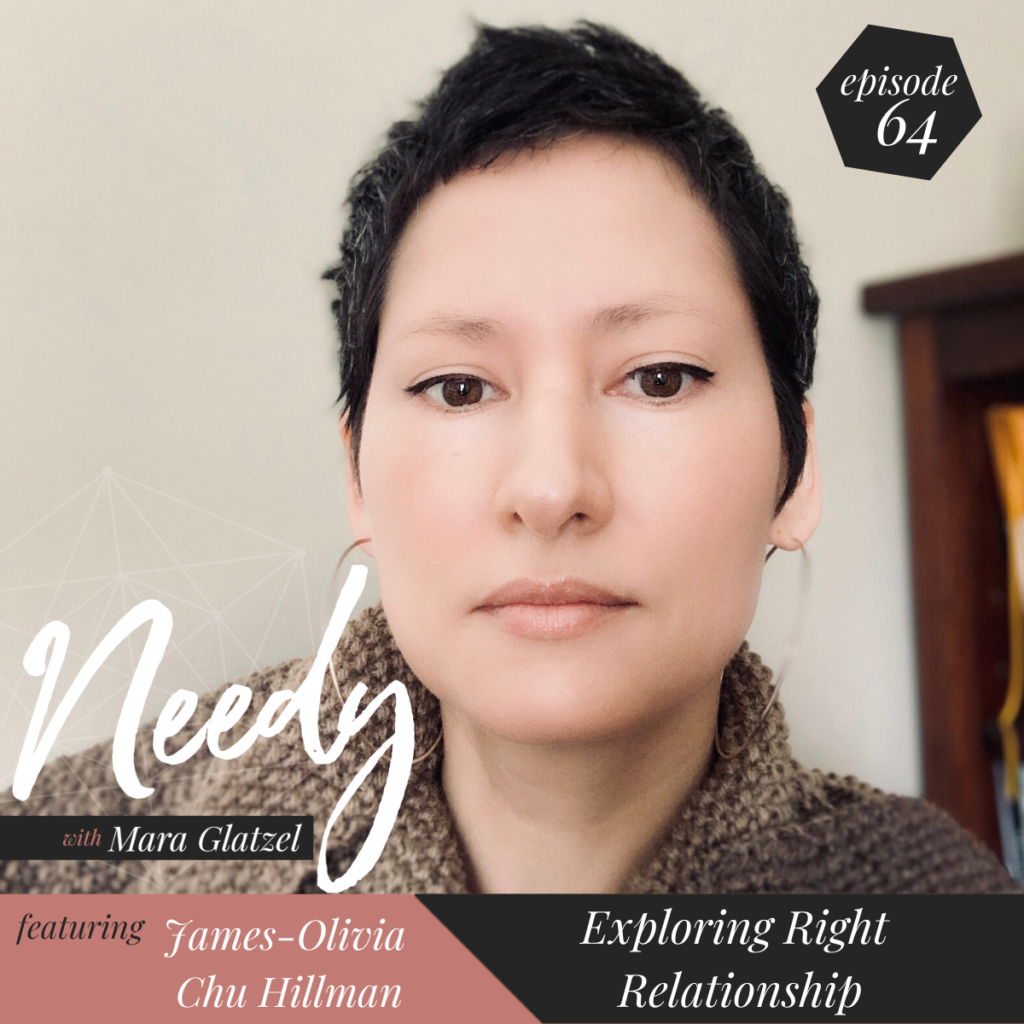 When you think about being in "right relationship" what comes to mind?
In this episode, I had the pleasure of being joined by James-Olivia Chu Hillman. James-Olivia (they/them) is a Relational Life & Leadership Coach and a mediator, facilitator, and enthusiastic advocate of necessary, uncomfortable, and life-changing conversations. They work with people who want more joyful connection and less suffering in their relationships with themselves, the people they love, and the world. James-Olivia has a passion for asking questions that make us squirm a bit and point us back to who the fuck we are and what we care about most.
Today James-Olivia and I dive into into tending to the ecosystems of a relationship and how to heal from the shame of thinking there is anything wrong with you for loving what you love, wanting what you want, or needing what you need.
James-Olivia shares how you can develop the ability to center yourself in your own life and how to voice your wants and needs to those around you. They also share a few steps to support you in becoming more aware of how you're treating yourself. 
Tune in to hear us explore…
Why (and how) to bring awareness to what's happening to you in heightened moments 

The coping mechanism of thinking you can't be who and how you are while being loved

How to shift away from codependency and develop a deeper relationship with yourself 
Hang with James Olivia…
Love Needy? Pretty please subscribe on Apple Podcasts or Spotify and leave a rating & review. 
Really love Needy? Join the Needy Podcast Inner Circle! Special treats, discounts, quarterly Q&As and more for a one-time or monthly donation of any amount. Exclusively for folks who love the Needy podcast. THANK YOU.