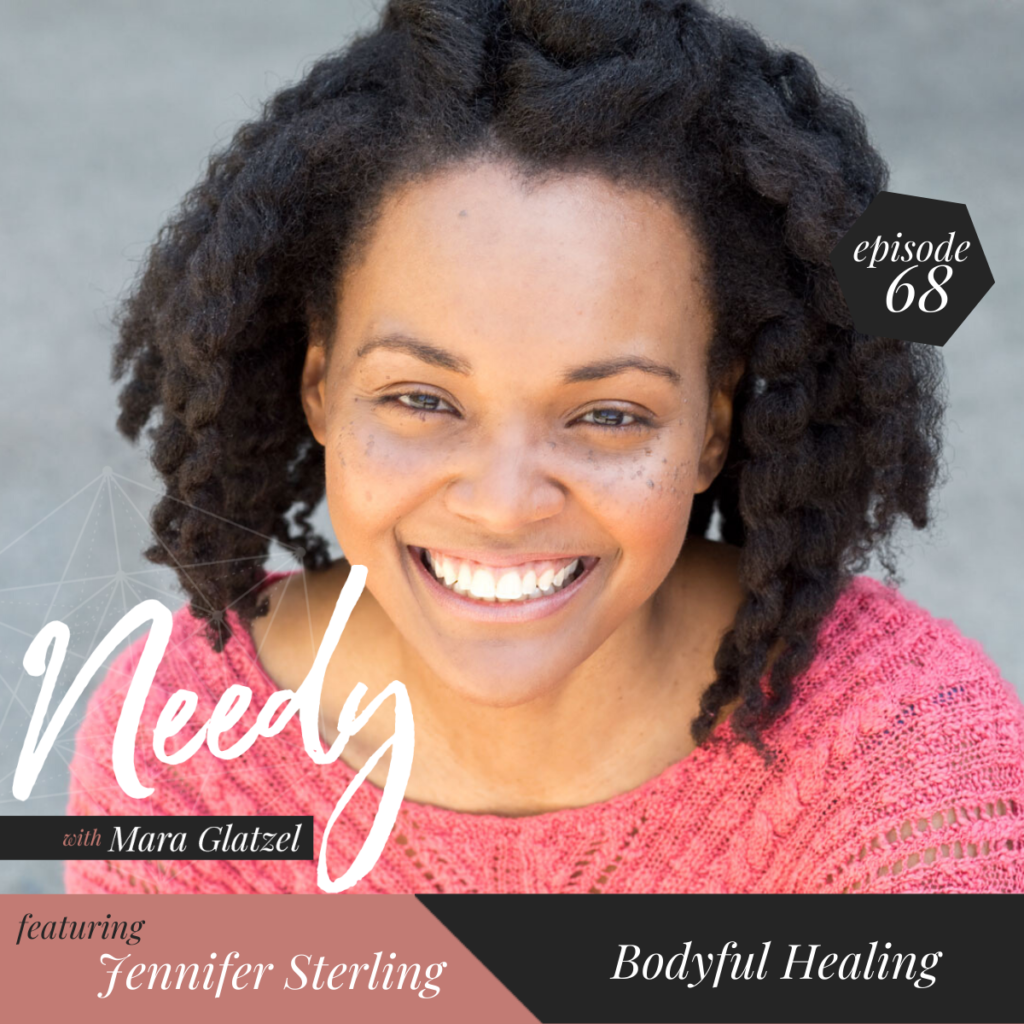 Your body is a key aspect of your healing journey when you navigate mental health challenges. That's what led today's guest, Jennifer Sterling to the work she does as
a Registered Dance/Movement Psychotherapist and Holistic Nutritionist. Jennifer is also the creator of Bodyful Healing, an initiative that offers support and resources to Black women living with depression. Having witnessed the adverse effects of oppressive systems on Black women in her community and through her own lived experience, Jennifer has made it her mission to help reduce the stigma around mental illness within Black communities, as well as educate others on the effects of oppression on the body.
In this episode, I had the pleasure of speaking with Jennifer about bringing the body into the healing conversation. We explore how she tends to her needs and the importance of meeting yourself where you're at. Jennifer shares how we can strengthen our relationship with ourselves, why we benefit from making an effort to slow down, and how to make time for pleasure and play.
Tune in to hear us explore…
How to create safety to explore a connection with yourself

What moments of joy and pleasure look like for Jennifer

How she finds her way back to herself when there's a disconnect
Hang with Jennifer Sterling…
Love Needy? Pretty please subscribe on Apple Podcasts or Spotify and leave a rating & review. 
Really love Needy? Join the Needy Podcast Inner Circle! Special treats, discounts, quarterly Q&As and more for a one-time or monthly donation of any amount. Exclusively for folks who love the Needy podcast. THANK YOU.