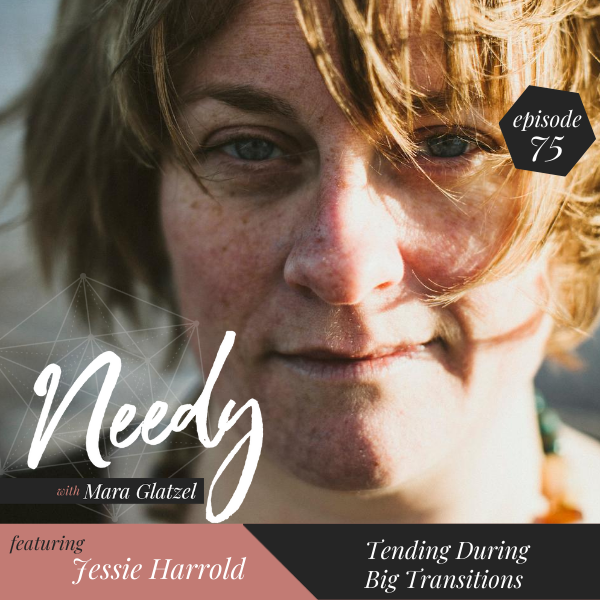 Sometimes loving yourself means holding yourself accountable for your self-care, even when you're too tired or don't feel like it. This is something that today's guest, Jessie Harold has discovered in her own life through tending to herself and her needs.
Jessie is a coach, women's mentor and doula who has been supporting women through radical life transformations and other rites of passage for over a decade. Jessie works one-on-one with women and mothers, facilitates mentorship programs, women's circles and rituals, and hosts retreats and wilderness quests. Jessie is also the author of Project Body Love: my quest to love my body and the surprising truth I found instead, as well as the forthcoming title, Mothershift: Reclaiming Motherhood as a Rite of Passage. Jessie's work has been featured in Spirituality & Health, Green Parent, Expectful and Explore Magazine. She is also the host of The Becoming Podcast. Jessie lives on the east coast of Canada where she mothers her two children, writes, and tends to her land.
We talk about how she incorporates daily rituals into her every day as a way of showing up for herself. She shares the four elements of radical life transformations, why you shouldn't judge yourself for being "messy" while transforming and how she uses tiny experiments to dismantle rules that don't serve her.
Tune in to hear us explore…
Why loving yourself means holding yourself accountable to your rituals

Knowing who you are and learning to learn to trust yourself

What she does to reconnect with herself when she's out of alignment
Hang with Jessie Harrold…
Love Needy? Pretty please subscribe on Apple Podcasts or Spotify and leave a rating & review. 
Really love Needy? Join the Needy Podcast Inner Circle! Special treats, discounts, quarterly Q&As and more for a one-time or monthly donation of any amount. Exclusively for folks who love the Needy podcast. THANK YOU.