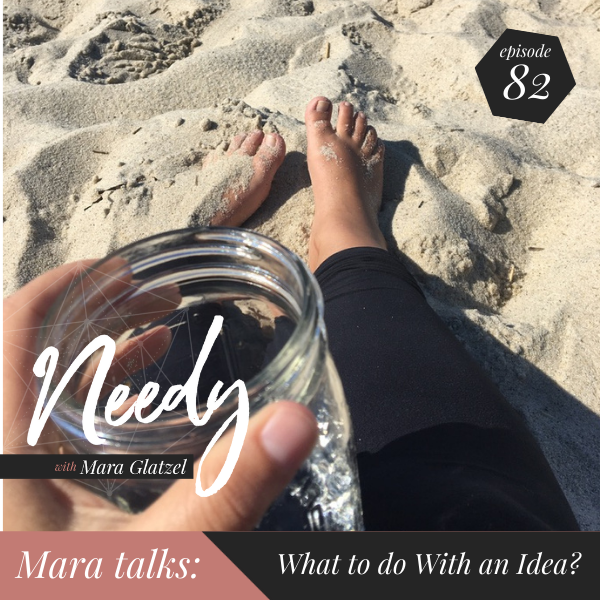 How do you handle your dreams and visions for what might be possible for you? In this episode, I shared a book by Kobi Yamada called
What Do You Do With an Idea?
This book is something that I believe we can all take something away from. The message behind it is critical for bringing your needs to the forefront of exploring the ideas that you have for the life you want to live.
After sharing the book I touch on giving yourself permission to feel around while on your journey to becoming. I also discuss carving out that space for what you imagined and why you can take the time you need to feel into those ideas. 
Tune in to hear me explore…
A reading from the book,

What Do You Do With an Idea?

by Kobi Yamada

The refusal to belong to the new part of ourselves in favor of belonging to what we believe the world around us wants, expects and demands

Why there is no rush to start on the things you want
Love Needy? Pretty please subscribe on Apple Podcasts or Spotify and leave a rating & review. 
Really love Needy? Join the Needy Podcast Inner Circle! Special treats, discounts, quarterly Q&As and more for a one-time or monthly donation of any amount. Exclusively for folks who love the Needy podcast. THANK YOU.