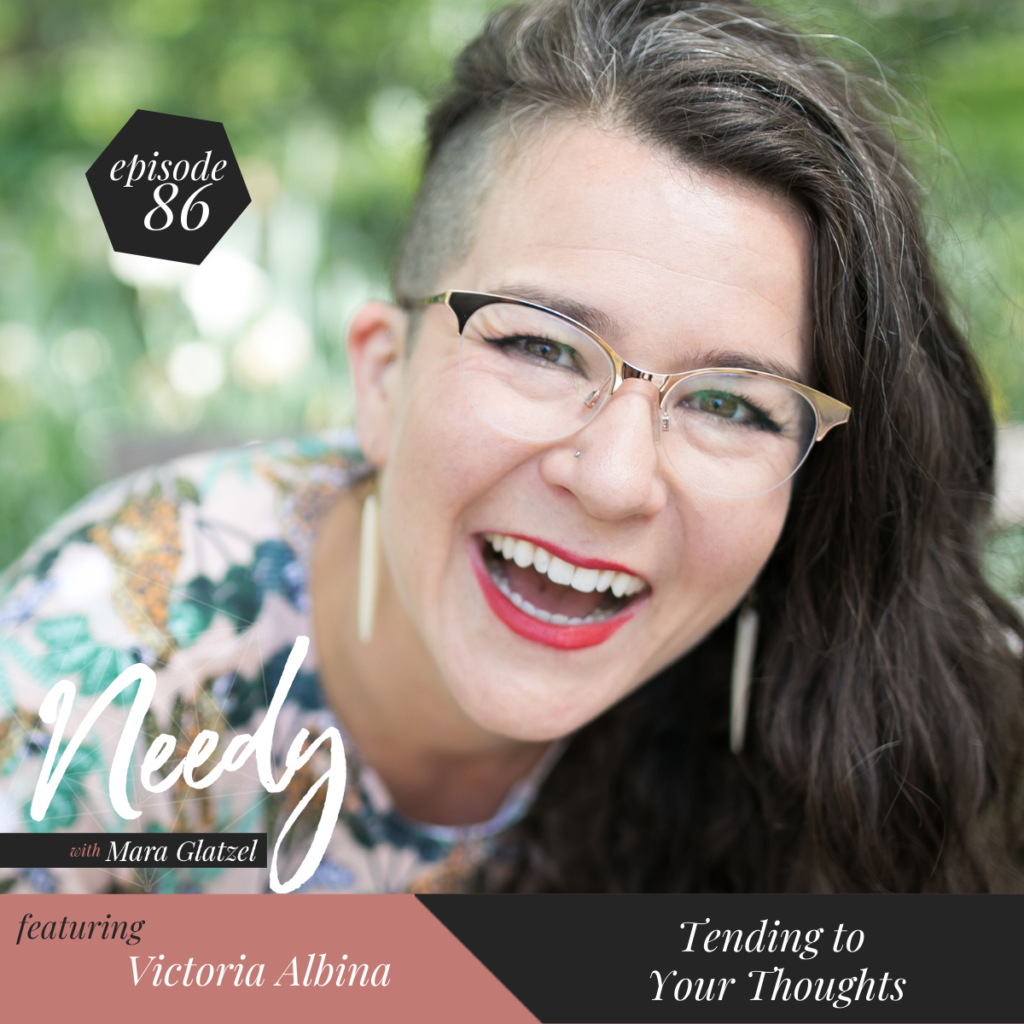 Are you giving your thoughts too much control over you? Our thoughts are so powerful and have the ability to manipulate how we feel about a certain situation or person. They can even impact our health, physiological symptoms we experience within our bodies, and the level of safety we experience while navigating our lives. 
In today's episode, I spoke with Victoria Albina. Victoria is a Certified Life Coach and Breathwork Meditation Guide with a passion for helping women realize that they are their own best healers, so they can break free from codependency, perfectionism and people-pleasing and reclaim their joy.
She is also a UCSF-trained Family Nurse Practitioner, has a Masters degree in Public Health from Boston University School of Public Health and a BA in Latin American Studies from Oberlin College. Victoria has been working in health & wellness for over 20 years and lives on occupied Lenape territory/Brooklyn, New York City.
Victoria and I discussed how she uses thought work to tend to herself.  We delved into the act of reclaiming power over words and thoughts. She shares her strategies for using the thought work intentionally and what a "belief bridge" is and how to incorporate that into your practices if you aren't feeling confident. 
Tune in to hear us explore…
Incorporating thought work on a daily basis as a means to take care of herself

Orienting yourself back to reality and the here and now

Taking the steps over the belief bridge
Hang with Victoria Albina…
Read more from Victoria: Six Steps to a Healthy and Meaningful Apology & Hack Your Vagus Nerve to Feel Better
Love Needy? Pretty please subscribe on Apple Podcasts or Spotify and leave a rating & review. 
Really love Needy? Join the Needy Podcast Inner Circle! Special treats, discounts, quarterly Q&As and more for a one-time or monthly donation of any amount. Exclusively for folks who love the Needy podcast. THANK YOU.