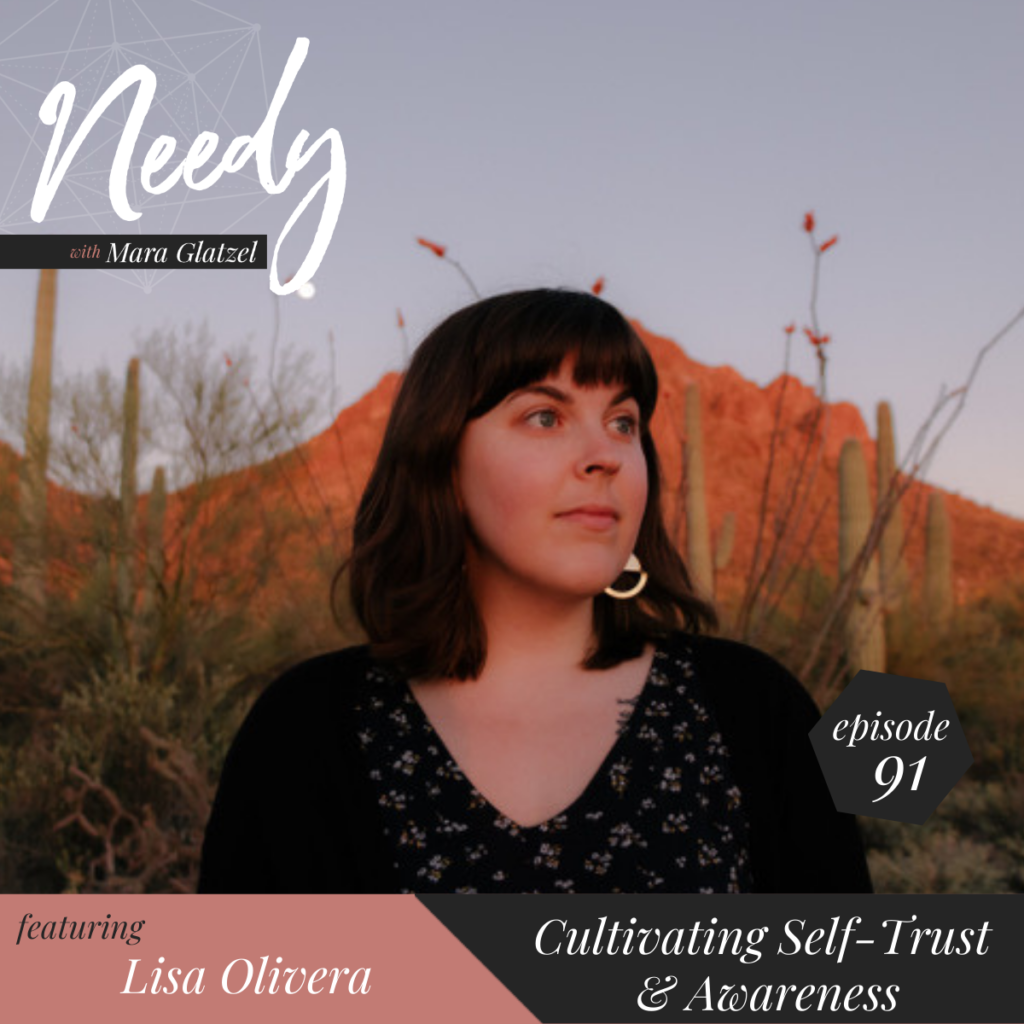 Self-trust and self-awareness are the building blocks of a cultivating a supportive relationship with yourself, but they rarely happen accidentally. Instead, they require compassionate attention and practice. But… what does that practice really look like on a daily basis?
In this episode, I was joined by Lisa Olivera. Lisa is a writer, therapist, partner, forever student, and human from Northern California. She is passionate about sharing reflections, practices, and musings on integrating our stories and full humanity with acceptance and compassion. Outside of her professional roles, Lisa finds joy in authentic connection, being in nature, learning from other humans, and leaning into the mystery of being alive. She is also currently working on her first book.
Lisa's work is profoundly gentle and needed. During this episode, we discuss how nobody benefits from you bypassing your needs. She talks about showing up for yourself even when it's uncomfortable and staying on your own side no matter what. 
She also talks about her own journey to building a supportive relationship with herself and the steps that we can take to practice self-trust, prioritize our needs, and cultivate a greater sense of self-awareness.
Tune in to hear us explore…
Who is benefiting from you bypassing your needs

Why you need to take perfectionism off your to-do list

What self-trust is really about for Lisa

A step you can take to begin paying more attention to yourself
Hang with Lisa Olivera…
Love Needy? Pretty please subscribe on Apple Podcasts or Spotify and leave a rating & review. 
Really love Needy? Join the Needy Podcast Inner Circle! Special treats, discounts, quarterly Q&As and more for a one-time or monthly donation of any amount. Exclusively for folks who love the Needy podcast. THANK YOU.