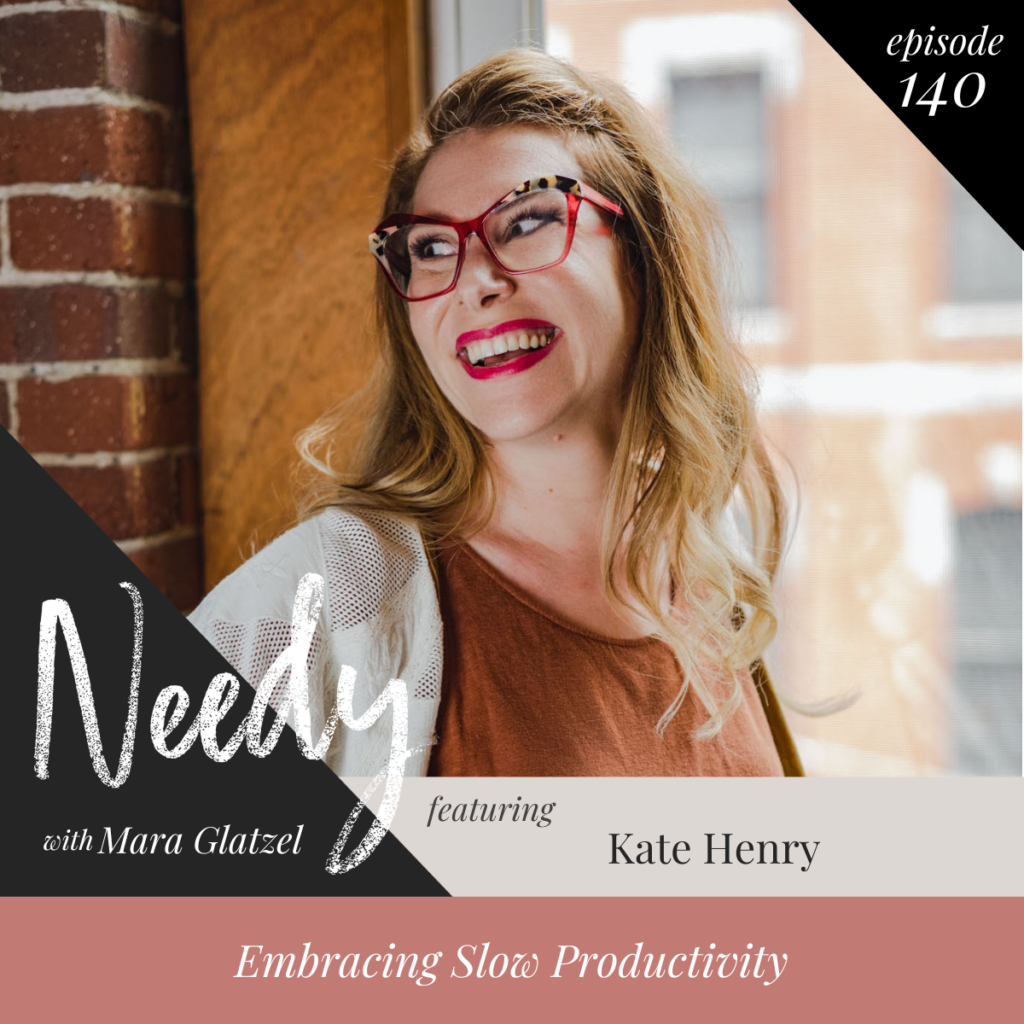 How can we untangle ourselves from productivity culture without leaving our big dreams, goals, and interests behind?
In this episode, Dr. Kate Henry joins me to talk about slow productivity, an approach she learned and developed after being diagnosed with a chronic illness at a pivotal moment in her life.
Dr. Kate Henry is a Productivity Coach who specializes in sustainable and well-being oriented productivity. She holds an MFA in creative writing and a PhD in rhetoric and composition. In addition to her work as a productivity coach, Dr. Henry is an independent researcher and author of the book Tend to It: A Holistic Guide to Intentional Productivity.
Tune in to hear us discuss…
The practice of untying worth from productivity
The grief around letting go of achievement
The Venn Diagram of slow productivity
Body doubling and co-working as helpful productivity tools
Kate's favorite slow productivity tools & best practices
Experimenting with roles & boundaries that work for you
Hang out with Kate…
Resources…
Love Needy? Pretty please subscribe on Apple Podcasts or Spotify and leave a rating & review.
Really love Needy? Join the Needy Podcast Inner Circle! Courses, discounts, quarterly Q&As and more for a one-time or monthly donation of any amount. Exclusively for folks who love the Needy podcast. THANK YOU.