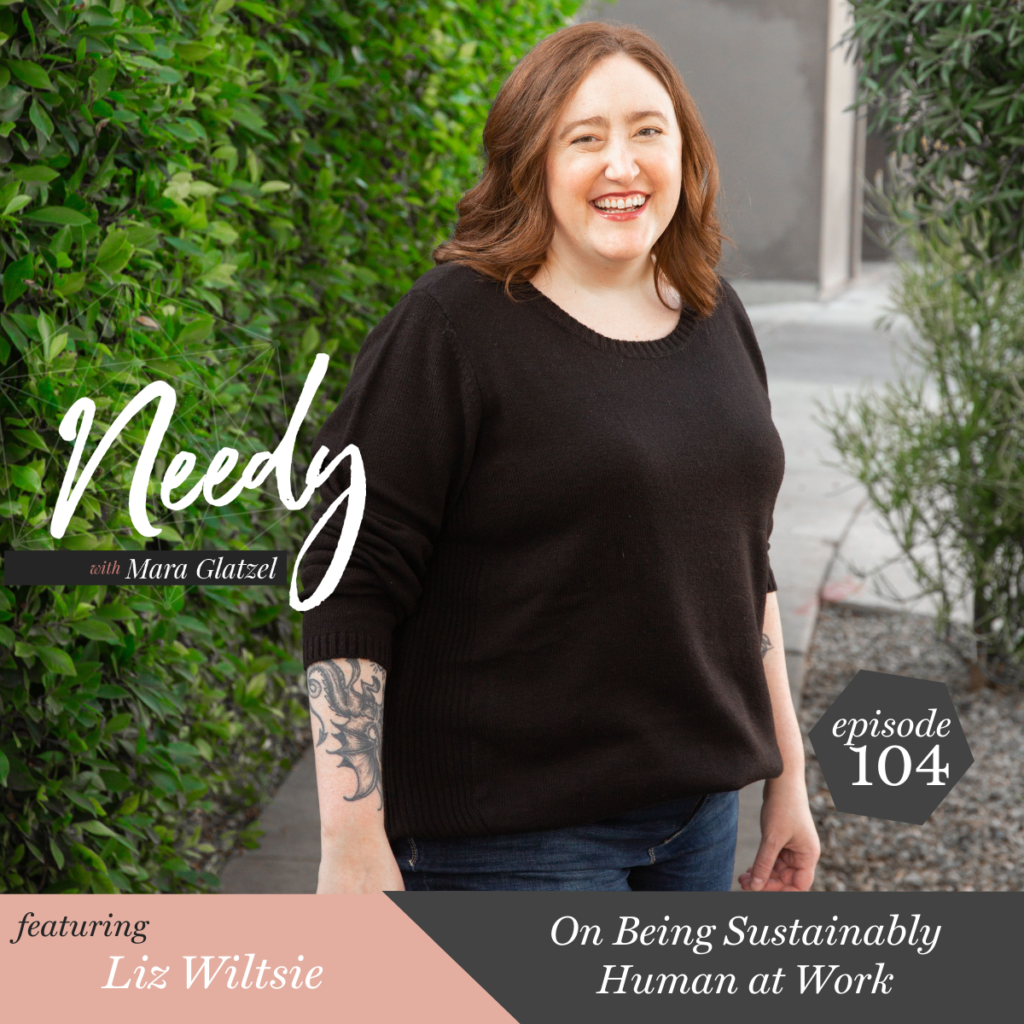 If you've ever wondered about how to bring your whole self to your workplace, this conversation is for you. 
On today's episode, I interview Liz Wiltsie. Liz supports people to become sustainably human at work by naming their needs, becoming accountable, and practicing generative feedback. Liz reminds us that while we might be infinite, our capacity is finite — meaning, we only have a certain amount of energy to use each day. She shares more about choices that you can make to guard your capacity, particularly in the workplace. She urges us to ask ourselves the question, "How do you want to feel at the end of the day?" and work backwards to make decisions about how to care for ourselves, what to ask for, and what support we might need over the course of the day. 
I just adore Liz's work and am so excited to share her with you.
Tune in to hear more about…
Beginning to name your needs at work

What percent capacity is right and good for you specifically (because EVERYTHING takes capacity)
Liz's tool for evaluating skills, desire and capacity to determine the best ways to use your energy at work
The 4 elemental needs in the workplace (and what you can do to get yours met)
Ways to approach bringing more generative and supportive conversations into your work day via accountability and feedback loops
The 3 aspects of becoming sustainably human at work, and Liz's back story to creating her Field Guide To Becoming Sustainably Human at Work
Hang with Liz…
Love Needy? Pretty please subscribe on Apple Podcasts or Spotify and leave a rating & review. 
Really love Needy? Join the Needy Podcast Inner Circle! Special treats, discounts, quarterly Q&As and more for a one-time or monthly donation of any amount. Exclusively for folks who love the Needy podcast. THANK YOU.