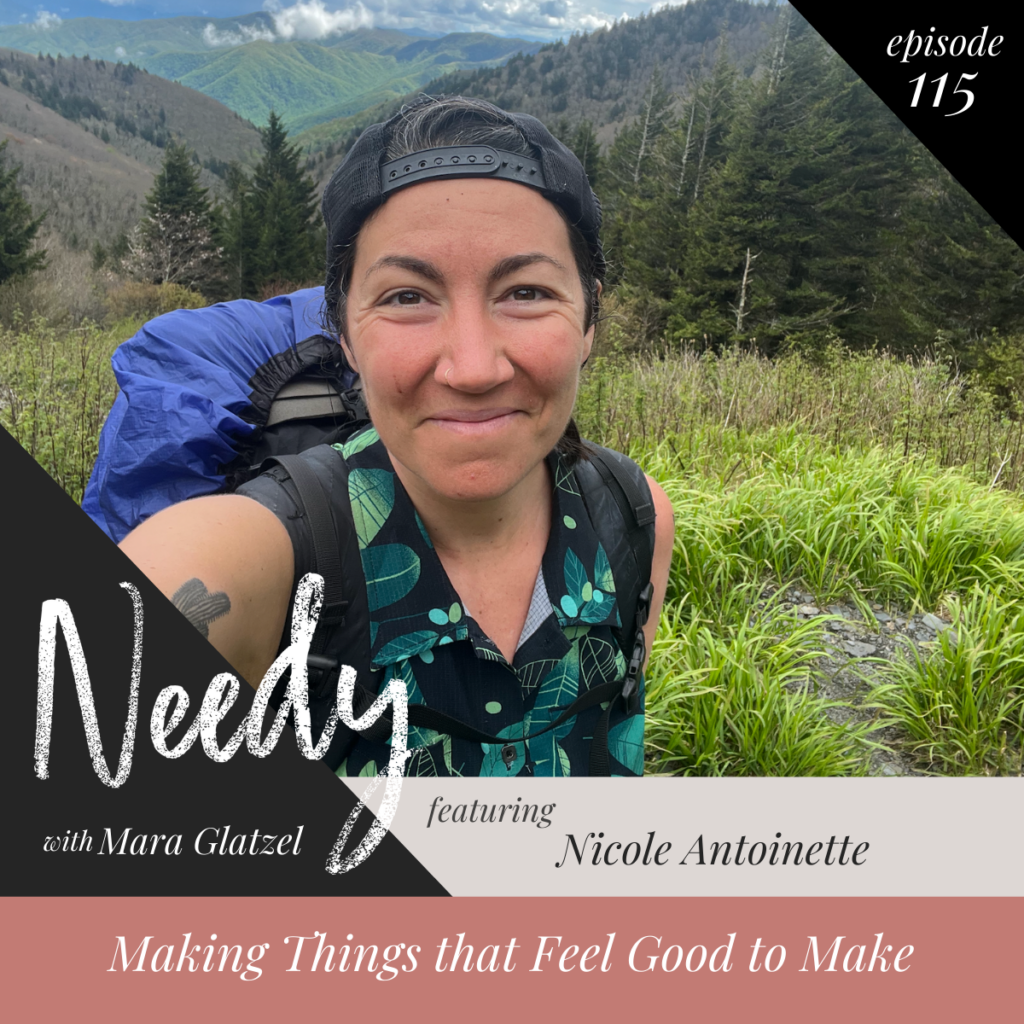 How do we find our way forward when we don't have role models or road maps?
In today's episode, Nicole Antoinette joins me to discuss how she cultivates a perpetual conversation with herself. Together we explore the pressure to conform our creativity & our careers to societal expectations, the guilt that arises around meeting our needs, and the release of letting something end.
Nicole Antoinette is totally obsessed with the question of how we close the gap between what we say we want and what we actually do—without being assholes to ourselves along the way. She works as a community-funded writer (Wild Letters) and podcast host (The Pop-Up Pod), and facilitates a variety of retreats and co-working groups. Offline you can probably find Nicole in the mountains—she's a long-distance hiker with 4,700 miles of experience who loves nothing more than sitting in the dirt and eating her favorite snacks after a full day of putting one foot in front of the other.
Tune in to hear more about…
Cultivating community and digital intimacy
Struggling to find role models for honoring desire and working differently
Having honest conversations with ourselves
Learning to quit negotiating with our needs
Accepting how our needs shift and change
Championing more graceful endings
Hang with Nicole…
Love Needy? Pretty please subscribe on Apple Podcasts or Spotify and leave a rating & review.
Really love Needy? Join the Needy Podcast Inner Circle! Courses, discounts, quarterly Q&As and more for a one-time or monthly donation of any amount. Exclusively for folks who love the Needy podcast. THANK YOU.