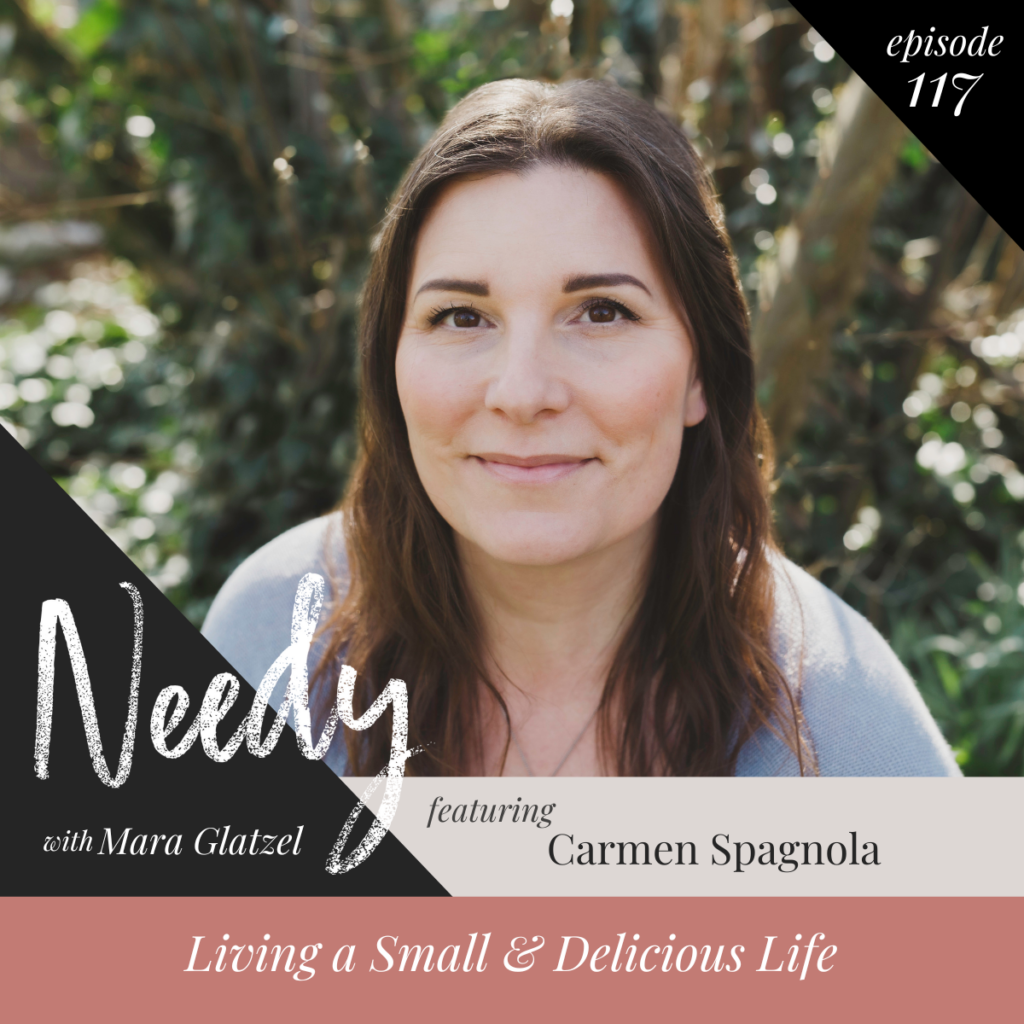 How do we balance hope and despair, expansion and collapse, survival and rest?
In today's episode, Carmen Spagnola joins me to discuss how she cultivates a small and delicious life in the face of collapse. Together we explore the realities of not being able to meet all our needs, what happens when we're under-resourced (and what happens when we're ecologically resourced), and the paradigm shifts we need around needs.
Carmen Spagnola is a Le Cordon Bleu-trained chef turned trauma recovery practitioner, clinical hypnotherapist, and kitchen witch. As a chef, author, and facilitator, Carmen holds space for renewal amidst turmoil. Her work is an invitation to re-enchantment, soul nourishment, and a deeper and more animistic relationship to the natural world. She provides frameworks and skills to create cultures of collective care in precarious times.
Tune in to hear more about…
Sitting with your needs when they can't be met
Finding hope & feeling despair in our collapsing world
Taking care of ourselves in survival moments
Attachment theory and how we approach our needs
Recognizing yourself as part of an ecosystem
Hang with Carmen…
Love Needy? Pretty please subscribe on Apple Podcasts or Spotify and leave a rating & review.
Really love Needy? Join the Needy Podcast Inner Circle! Courses, discounts, quarterly Q&As and more for a one-time or monthly donation of any amount. Exclusively for folks who love the Needy podcast. THANK YOU.