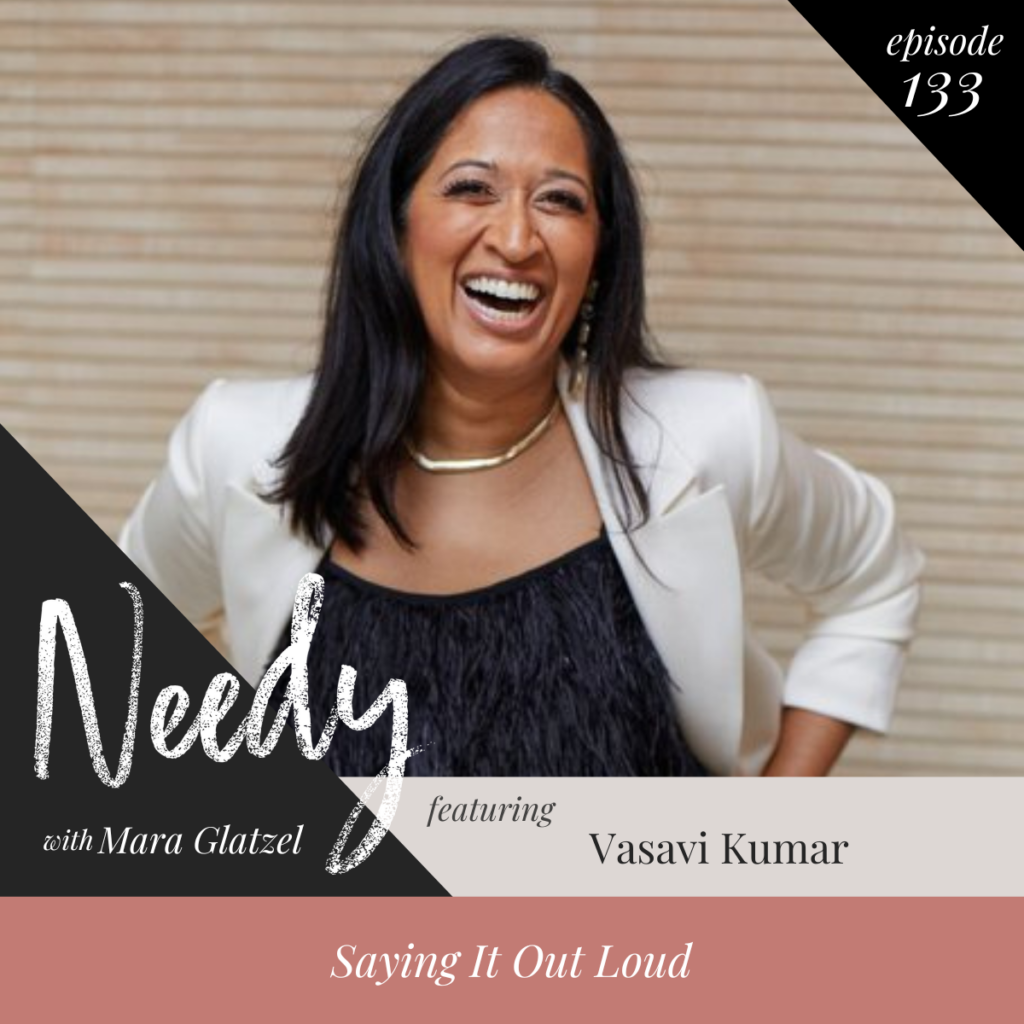 If you're struggling to connect with your authentic self and prioritize what you need most, this is an episode you won't want to miss.
Today, I'm talking with Vasavi Kumar. Vasavi is a therapist, podcast host, and author of the book Say It Out Loud. As a first generation Indian immigrant raised in Long Island, New York, she has relentlessly searched to find her own voice, access the freedom of her creative spirit and help others along the way.
Together, we have a conversation that flows from Vasavi's tough day and illustrates how important it is to say the thing you need to say out loud.
Tune in to hear us discuss…
Putting yourself and your needs first, even when you feel selfish
The comfort in being able to fall back on the power of your own voice when making hard decisions
Protecting your energy by showing up authentically
Speaking out loud to ourselves as a way to recognize how we feel about the situations we're in
Hang out with Vasavi…
Resources…
Love Needy? Pretty please subscribe on Apple Podcasts or Spotify and leave a rating & review.
Really love Needy? Join the Needy Podcast Inner Circle! Courses, discounts, quarterly Q&As and more for a one-time or monthly donation of any amount. Exclusively for folks who love the Needy podcast. THANK YOU.