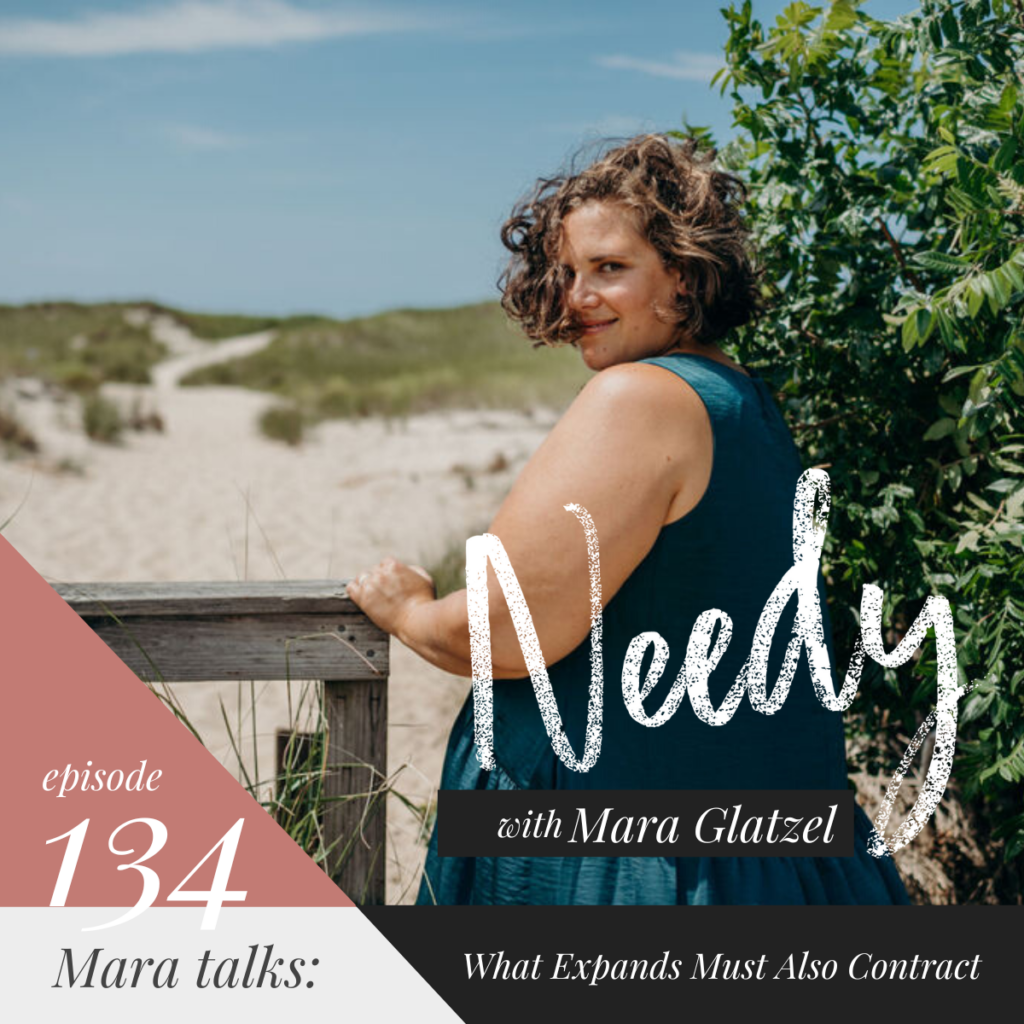 How do you show up in times of contraction? Do you question why you're tired or not feeling something? Do you try to force yourself to work the same ways you do in times of expansion?
In this solo episode, I share how I'm feeling after three expansive years of writing, editing, promoting, and launching my book. And I reflect on how I'm learning to manage the necessary period of contraction that has followed.
If you struggle to give yourself permission to embrace ease after times of great effort, this episode is for you.
Tune in to hear more about…
Examining how we show up when "it don't come easy"
Cutting ourselves some slack as we expand and contract
Focusing on what's coming easily and working well at the moment
Meeting ourselves where we are in times of contraction
Giving ourselves permission to say difficult things out loud and in the presence of other people
Resources…
Love Needy? Pretty please subscribe on Apple Podcasts or Spotify and leave a rating & review.
Really love Needy? Join the Needy Podcast Inner Circle! Courses, discounts, quarterly Q&As and more for a one-time or monthly donation of any amount. Exclusively for folks who love the Needy podcast. THANK YOU.