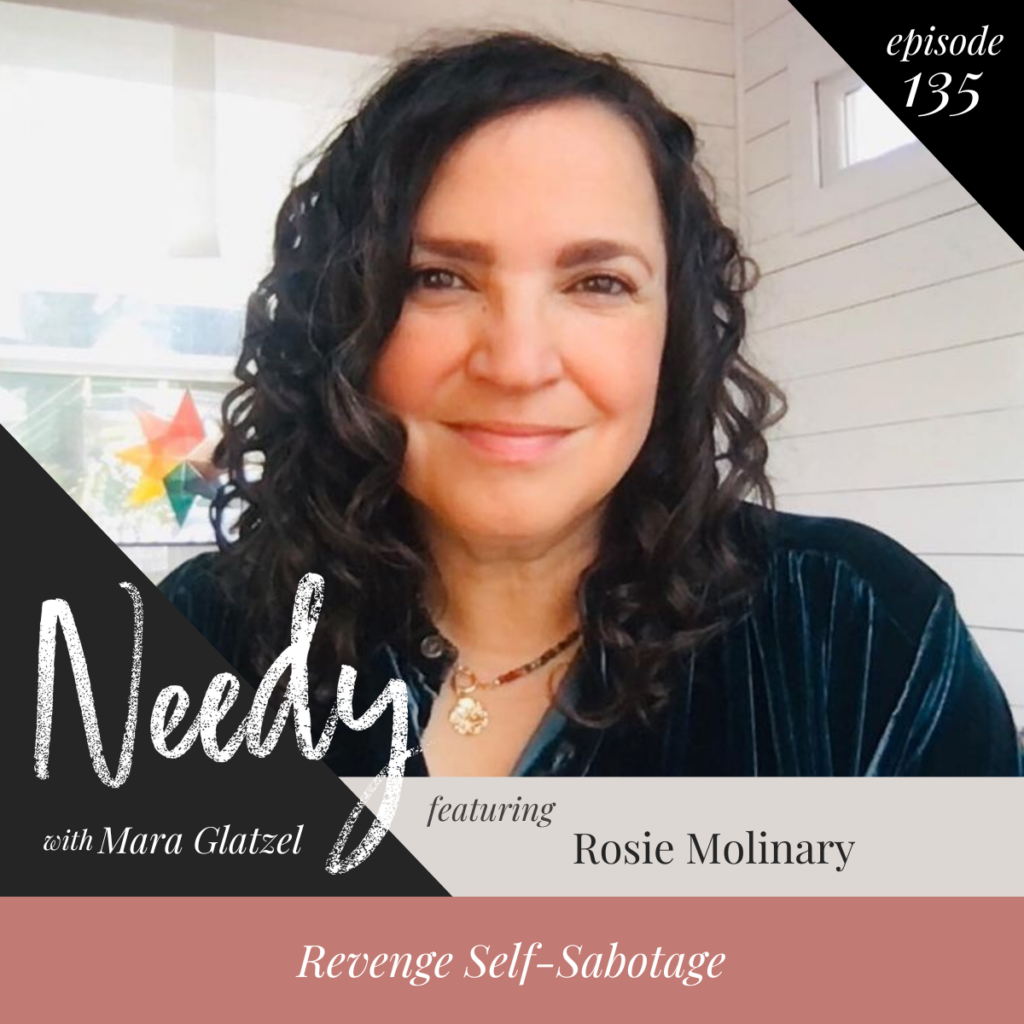 Have you ever stayed up late for just one more Netflix episode, knowing it's robbing you of the rest you need? Or abandoned your much-needed afternoon walk when a partner or colleague asked why you hadn't taken it yet?
In today's episode, I welcome back Rosie Molinary for a heartfelt and deeply honest conversation about the ways we've sabotaged our chances of getting our needs met as a means of getting back at those who didn't meet them.
Rosie is an activist, author, speaker, and radical self-acceptance champion. She offers workshops and retreats, speaking on self-acceptance, body image, self-care, media literacy, the Latina experience, and intentional living. She also provides retreat facilitation and consultation to companies and brands that wish to provide a synergistic, empowered and soulful experience to their clients and employees as they serve the world.
Tune in to hear us discuss…
The power of a mental health walk
Discerning when delight needs to shift into care
The helpfulness of sharing your intentions with others
The various reasons we abandon ourselves and our needs
Claiming the needs we want to distance ourselves from
Hang out with Rosie…
Love Needy? Pretty please subscribe on Apple Podcasts or Spotify and leave a rating & review.
Really love Needy? Join the Needy Podcast Inner Circle! Courses, discounts, quarterly Q&As and more for a one-time or monthly donation of any amount. Exclusively for folks who love the Needy podcast. THANK YOU.