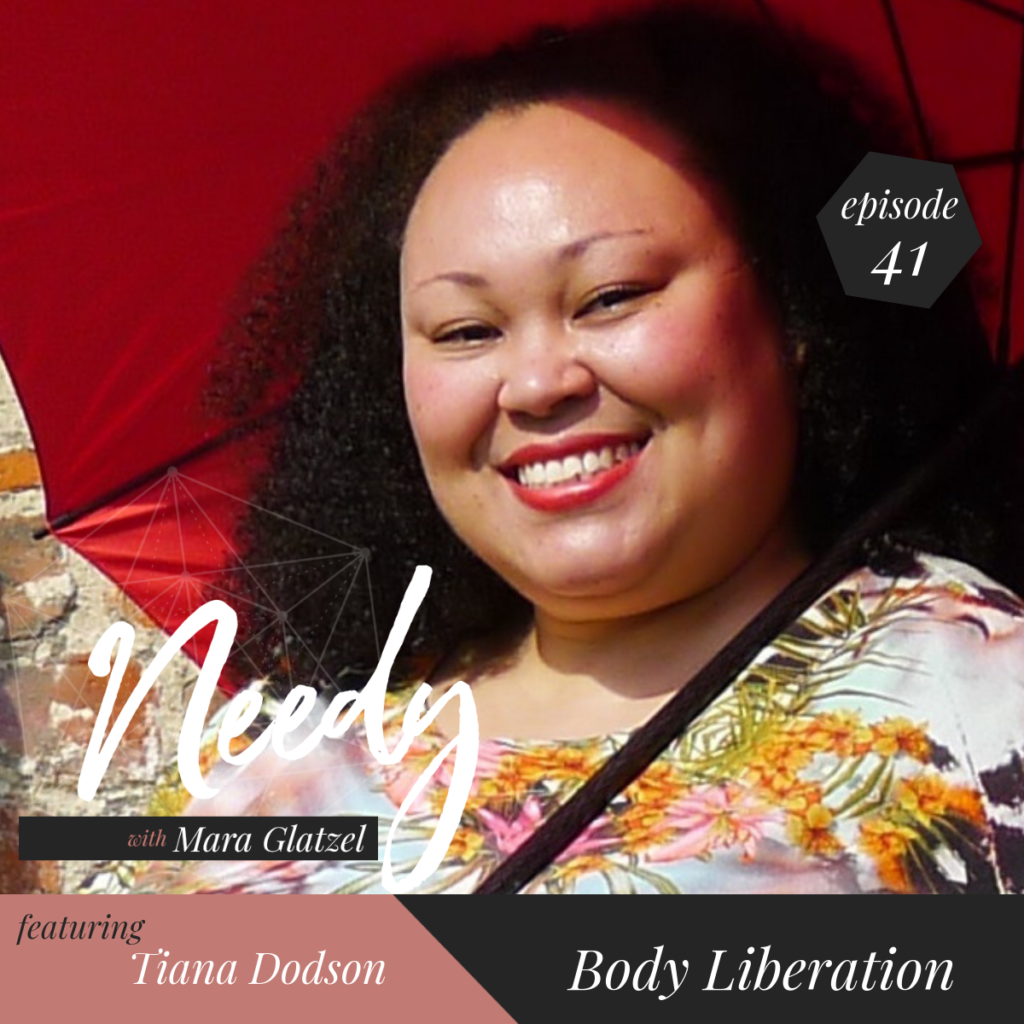 Today's episode features Body Liberation coach and founder of 
One Beautiful Yes
, Tiana Dodson.
Tiana Dodson is a fat, certified holistic health coach who's out to destroy the belief that you have to be skinny to be happy and healthy. Through her work with One Beautiful Yes and the Live Your Best Fat Life program, she guides people feminine-of-center to reconnect with their bodies through pragmatic self-care practices so they can come to see that there is nothing wrong with living in a larger body.
In today's glorious episode, Tiana and I jam about what it means to take care of yourself as an entrepreneur, how to live your best fat life, and showing up for yourself in a world that wishes you were smaller. Tiana generously shares stories from her life, as well as a few phenomenal tips for taking up space with kindness and joy.
Tune in to hear us explore…
What it really means to live your best fat life
Combatting the lies that the diet industry tells us about our bodies
How to give yourself permission to take up space, both literally and figuratively
Coming out as fat
Hang with Tiana…
Love Needy? Pretty please subscribe on Apple Podcasts or Spotify and leave a rating & review. 
Really love Needy? Join the Needy Podcast Inner Circle! Special treats, discounts, quarterly Q&As and more for a one-time or monthly donation of any amount. Exclusively for folks who love the Needy podcast. THANK YOU.