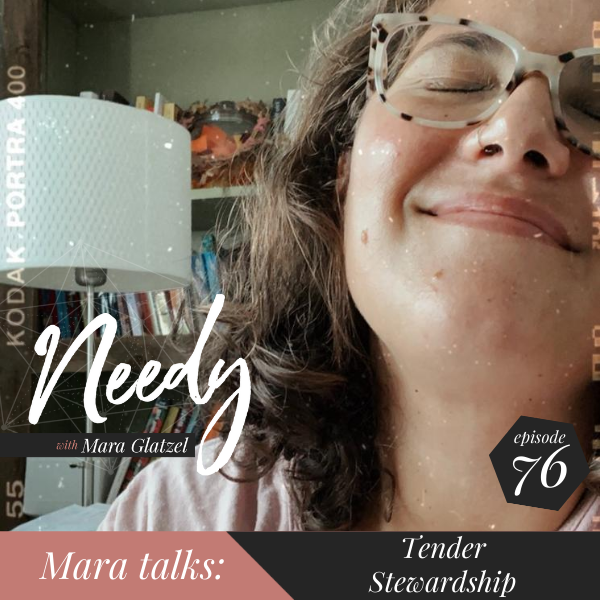 For so many of us, the idea of tender stewardship is a complete paradigm shift. Fully embodying your tender stewardship of your body, life, and relationships is difficult because we've been taught that what's right, best, or good is to be last on our list.
In this episode, I talk about the pressures of the never-ending to-do lists and the pain that can come from putting your needs on the back burner.
You don't need to avoid yourself and your needs until you've "earned it". That external validation may never come so you have to take ownership of this idea of tender stewardship. I also explore building a relationship with yourself and how it's okay to not have a full understanding of who you are yet. 
Tune in to hear me explore…
How tender stewardship gives you more energetic capacity and improved relationships 

Why it's okay to not know yourself fully yet

How building a relationship with yourself allows you to show up in community in a way that's more authentic to you
Ready to meet your needs with clarity and consistency? Get on the waitlist for the Tend.
Love Needy? Pretty please subscribe on Apple Podcasts or Spotify and leave a rating & review. 
Really love Needy? Join the Needy Podcast Inner Circle! Special treats, discounts, quarterly Q&As and more for a one-time or monthly donation of any amount. Exclusively for folks who love the Needy podcast. THANK YOU.